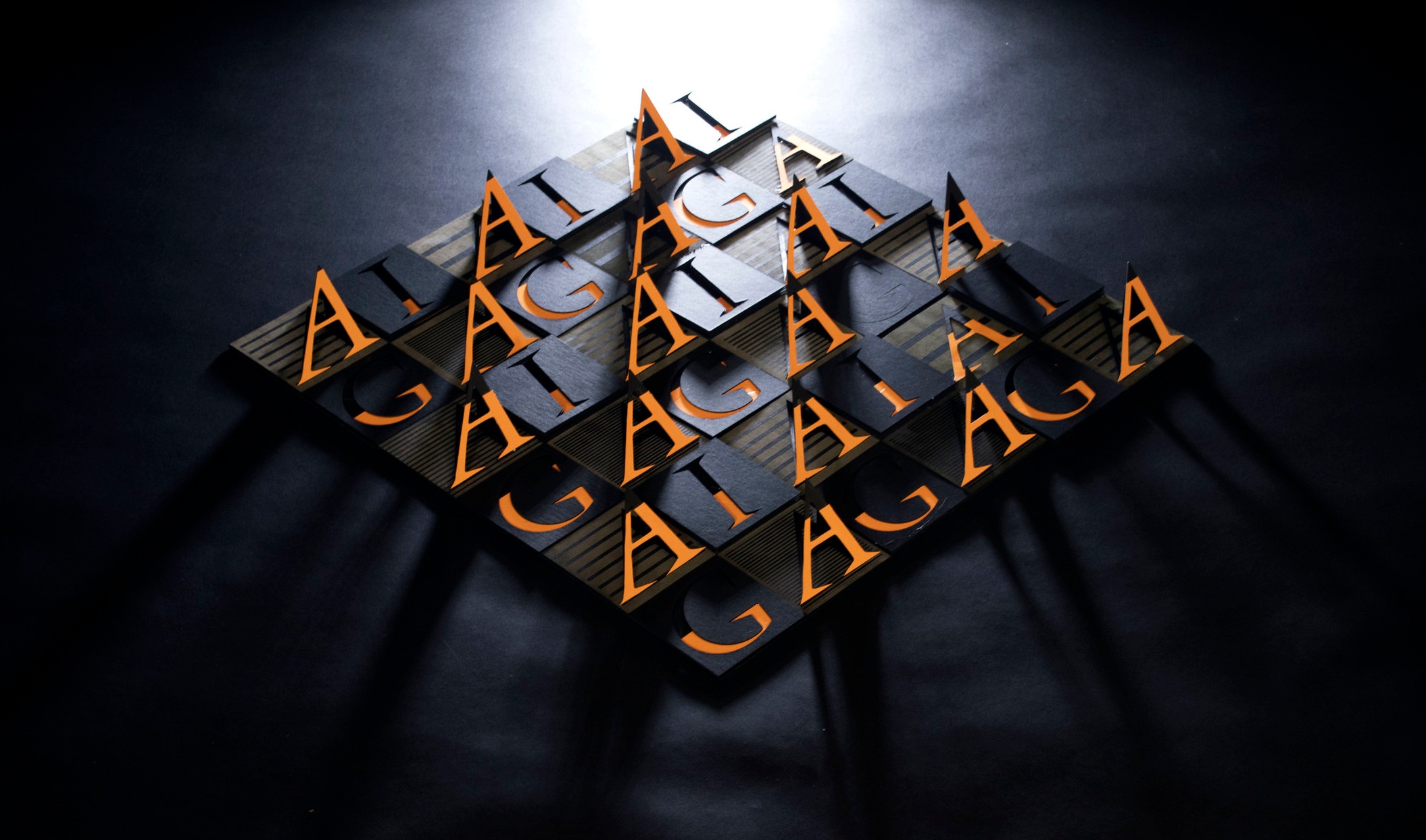 AIGA Census: Data Visualization & Flexible Logo
AIGA Census: Data Visualization & Flexible Logo
Spring 2019: Communications Studio
—
Data Visualization
Typography
Branding
Print
Mobile App
In this project, my team and I created a flexible logo that changes based on data collected from the AIGA 2017 census. We then conducted our own survey for Carnegie Mellon University students, consisting of questions inspired in the AIGA census. We ended up creating physical logos for New York, San Francisco, and Pittsburgh from the AIGA census and one for each of the six colleges in CMU.
When looking at the data, we were particularly interested in seeing if the designers' answers correlated with larger categories such as job satisfaction, stability, well-roundedness, and their level of education. We used multi-variable statistical analysis (manual machine learning) to find correlations and then sorted the answers into the four categories. The letters "AIGA" in the flexible logo each represent one of these four categories: job satisfaction, education, well-roundedness, and job stability, respectively.
Here's a sample of some multi-variable statistical analysis for the Stability category:


Once gathering the data, we rephrased the questions to address CMU students and their hopes for their future careers. We sent out a survey and received responses from students from all six colleges.
We then looked at AIGA's current visual identity and narrowed down our possible color combinations based off of what already exists in their branding system:
We then experimented with what parameters we could use and analyzed the data we had to figure out what parameters would go with which answers. Using a laser cutter and piecing everything together by hand, we created the physical flexible logos.
Here are the parameters we ended up using: thickness and number of stripes, borders, extrusion, indentation, and elevation. Each of these parameters is determined by the most popular answer to a specific question. The orange color fill shows a score for each category, representing what percentage of the group's answers correlated with having high results in the specific category.
Here's our flexible logo for CMU's Mellon College of Science:
And some shots of all the logos together:
Realizing that this way of visualizing the data isn't the most clear, I created a two poster key to go along with the physical logos:
Lastly, we created mockups for an app that would be able to scan the logos, examine parameters, and analyze the data represented for the user.
Ultimately, I was surprised by how in depth we got with this project. Every piece had to be calculated and took much more effort than I'd usually expected, but I was really happy with our group dynamic and work ethic. Data visualization is a really interesting area that I'd be interested in learning more about in the future.