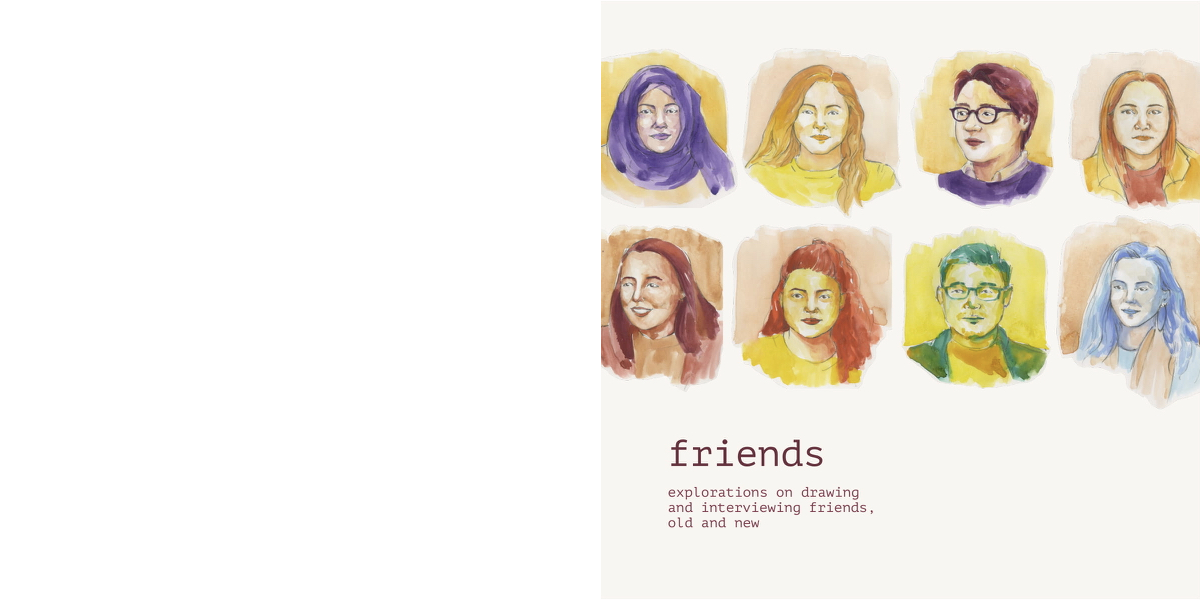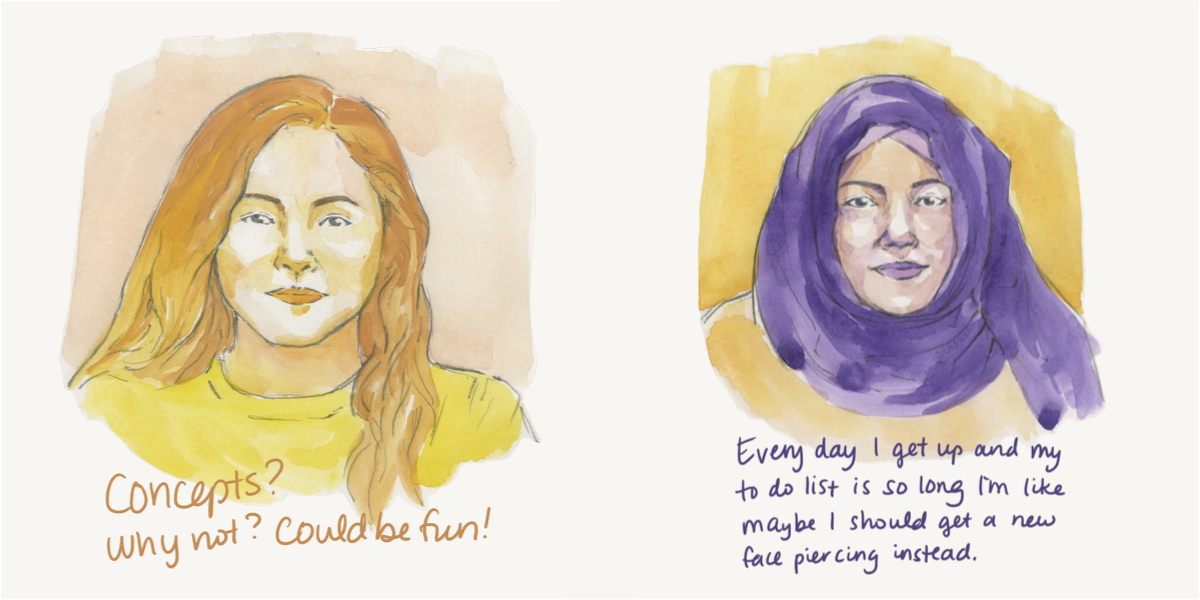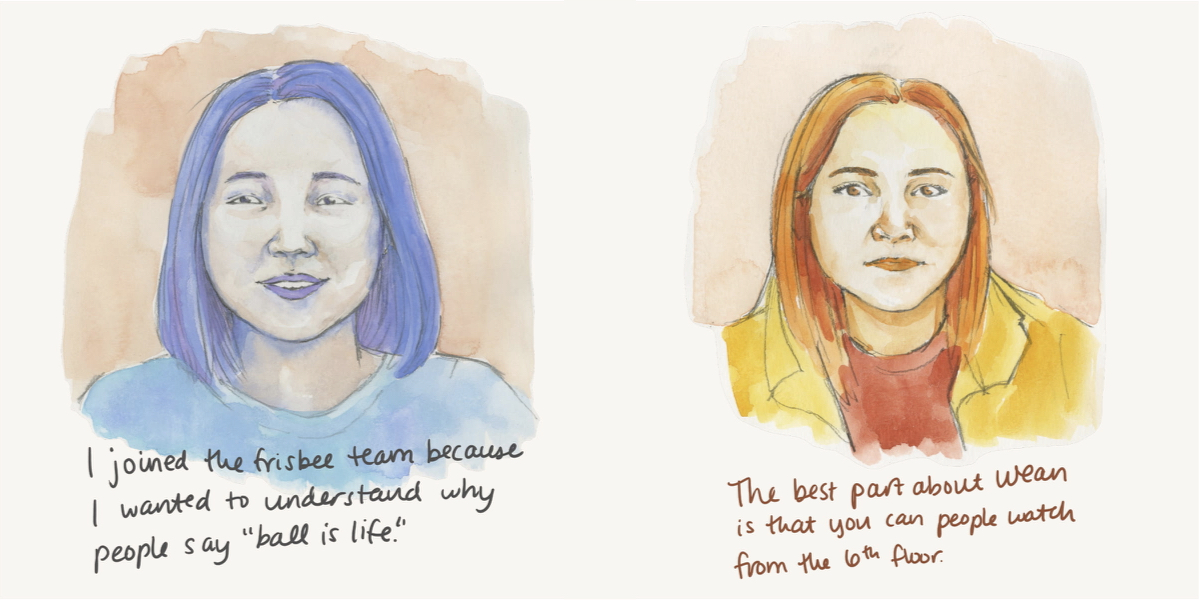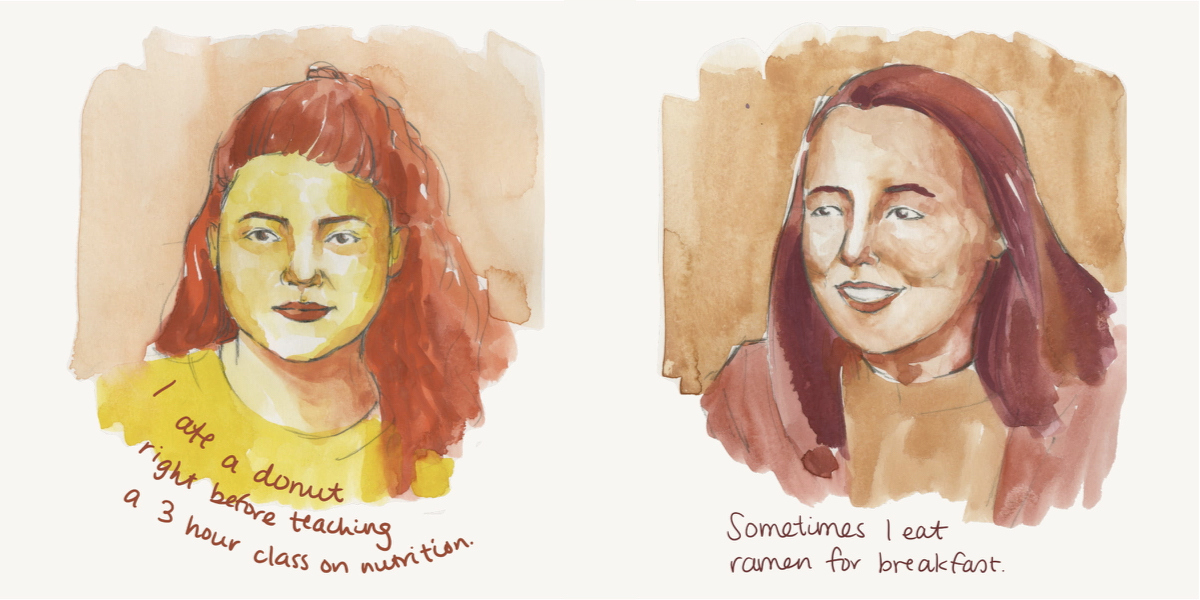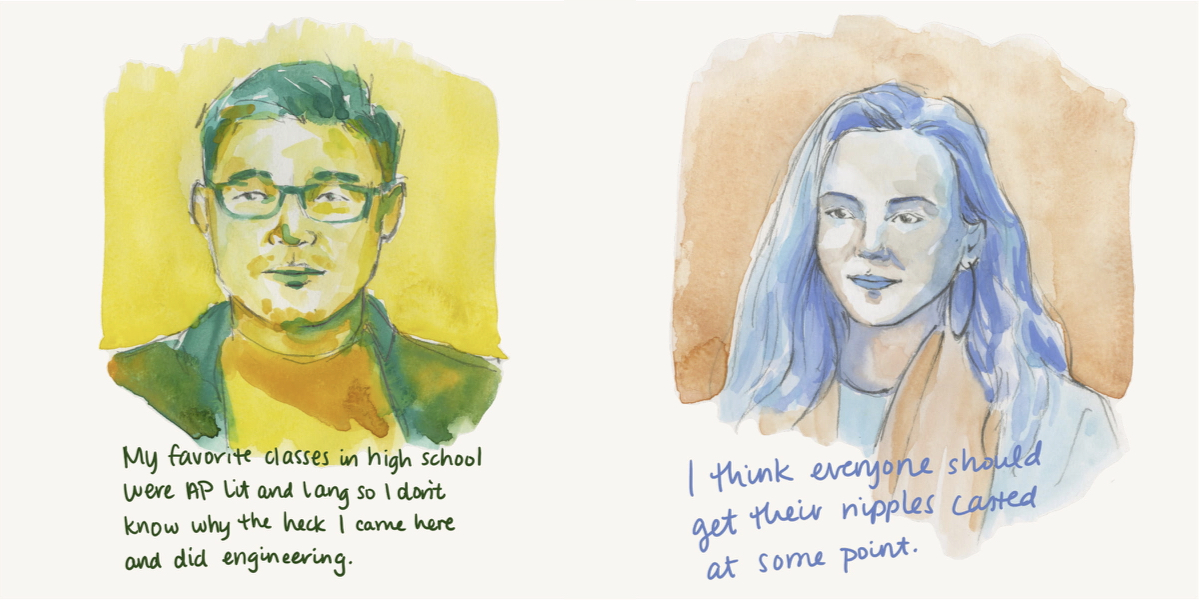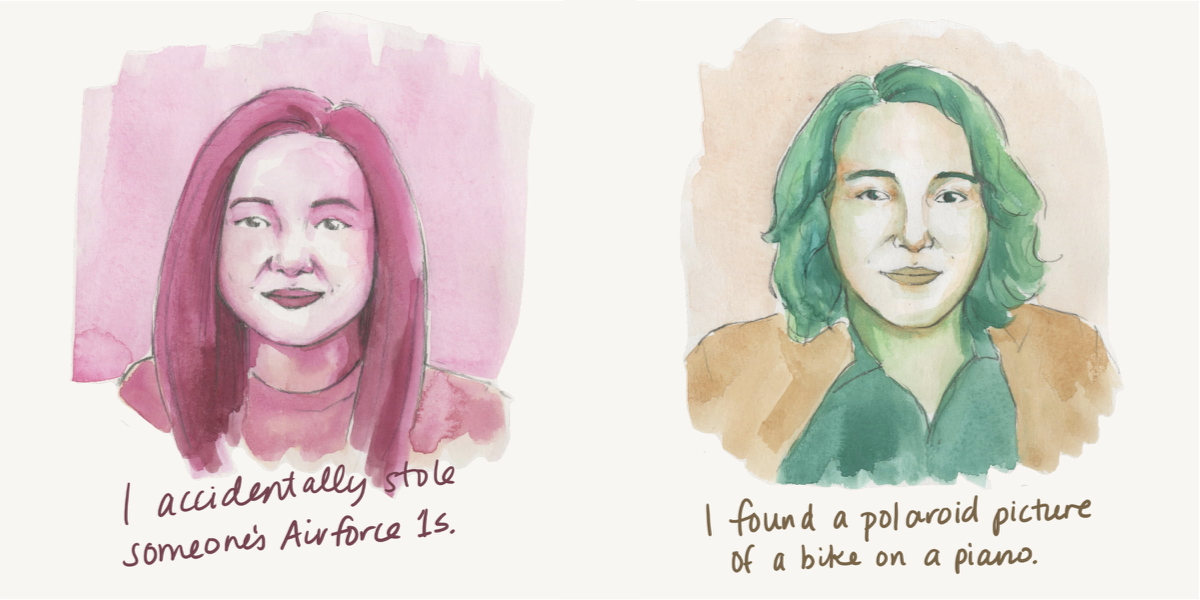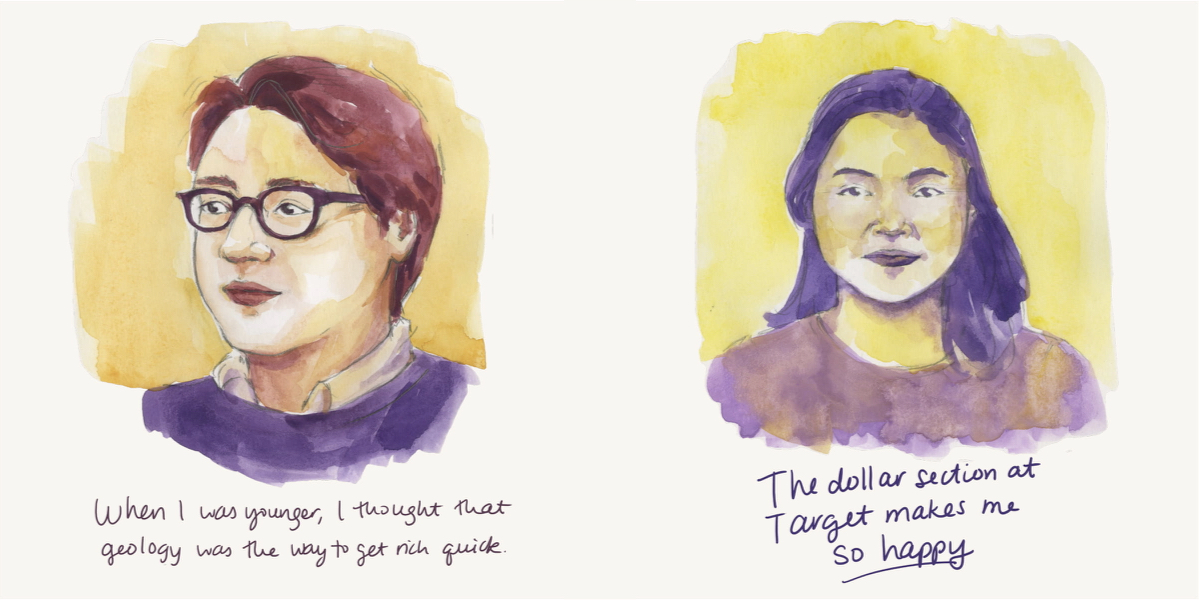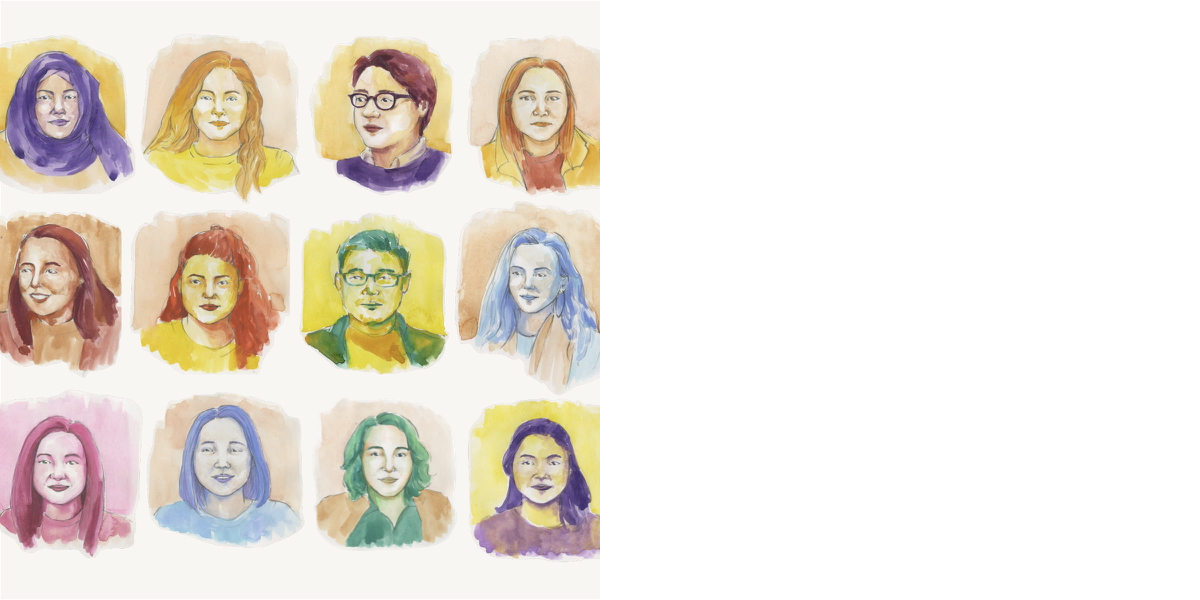 Fall 2018: Visual Notation/Journaling
Watercolor
Interview
Adobe Photoshop
—
Rapid Notation
Portraiture
I've always loved drawing people but have never really focused on drawing the people who bring me the most joy: my friends. This little book is just a collection of portraits of my friends that I did while talking to them.
With this project, I aimed to:
Get better at quickly drawing people (all portraits were created in 20-60 mins each)

Get better at drawing while keeping conversations

Hang out and connect more with my friends, new and old
I posted on social media asking for volunteers and the response was overwhelming! People ranging from close friends I'd known for years to people I'd never really talked to expressed interest.
Ultimately, I had a ton of fun with this. Portraiture is a love of mine that I sadly don't often get to use in my design work. With each portrait, I enjoyed putting together color combinations that I thought represented each person and picking out quotes from our conversations.