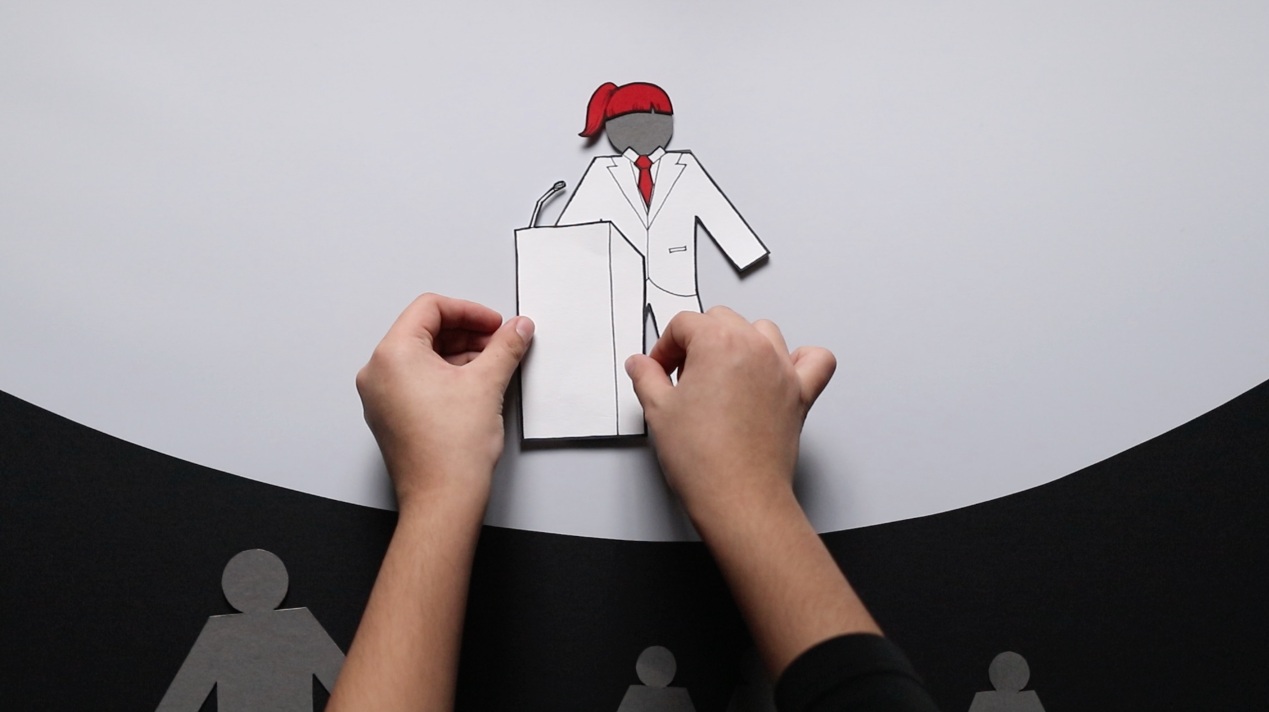 Fall 2018: Communications Studio
Design for change
Motion
Conceptualizing
I was tasked with creating a video that informed an audience of my choice about one of the UN's 17 Sustainable Development Goals for 2030.
One of the goals that really resonated with me was #5, Gender Equality. I chose to address an audience of teachers in the U.S., and to inform them about gender role stereotypes. My ultimate goal was to motivate teachers to acknowledge their own biases and aim to create a classroom environment where students can dream to become whatever they want in the future.
Starting off, I chose a goal, Gender Equality, and brainstormed concepts and imagery to go along with it. One idea I had was the phrase "education is key" (below, left). However, with this concept, I felt like more focus was on the keys than on the actual people that I wanted to talk about in the video. When brainstorming ways to incorporate more human forms, I came up with an idea of playing with paper dolls (below, right).
Liking this paper dolls idea, I wrote out a script and storyboarded:
I then drew and cut out all the paper pieces for the video and set up shop in a photo studio. Here's what my set up looked like: